Savings Accounts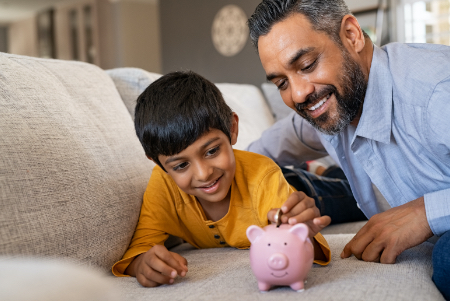 Our savings accounts have been designed to meet your needs. Give us a call–we've got an account that's right for you.
Bright Future Savings
Minimum Balance to Open $10.00
No fees
Interest bearing account
Must be under the age of 18 to be eligible
FM BANK will deposit $10 for new customers
Make a deposit during your birthday week to earn a $10 deposit from FM BANK (MUST NOTIFY BANK)
Complete community service to earn a donation in your name up to $50 to the organization of your choice in the community
FM Advantage Savings
Minimum Balance to Open $50.00
Minimum Balance to Avoid Fees $50.00
Quarterly Maintenance Fee $1.00 if balance falls below minimum
Withdrawals $3.00 per debit in excess of 3 per month
Maintain a minimum of $100 average daily balance to earn interest
Interest Available
Students: high school or post-secondary, up to age 24, no service charge
FM Elite Money Market
Opening deposit of $1,000.00
Interest bearing
Maintain a minimum daily balance of $1,000.00 to obtain the disclosed Annual Percentage Rate
Quarterly service charge of $7.50 waived if a $1,000.00 daily balance is maintained
$6.00 per debit in excess of 6 per month.
IRA Variable Rate Savings
Opening deposit of $50
 Interest is credited quarterly
$5 quarterly service charge –waived if an automatic deposit plan is set-up or a $1,000 daily balance is maintained
Health Savings Account
No minimum balance
Maintain $100 daily balance to obtain the disclosed annual percentage interest rate
$3.50 monthly service charge
No annual fee
FREE automatic transfers, direct deposit and online banking
FREE e-statements. If a paper statement is preferred a monthly paper fee of $5 will be charged
Debit card available at no charge